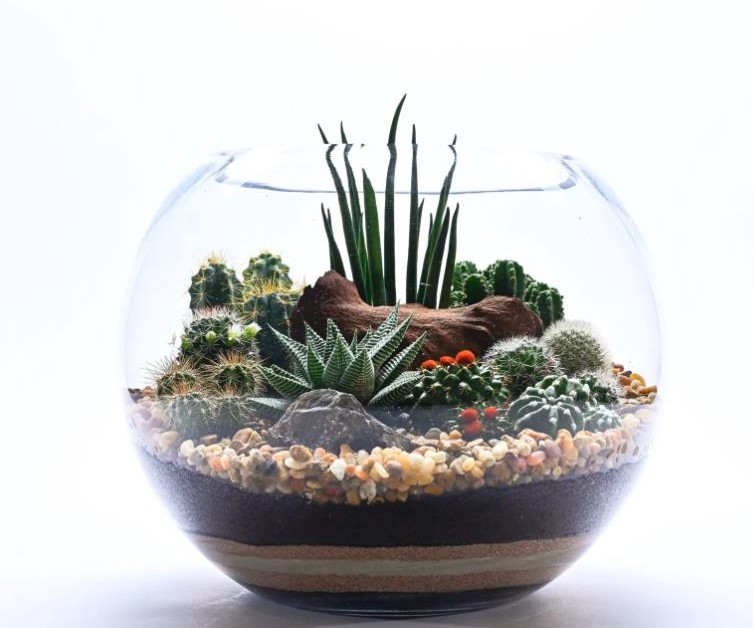 Cali - Large
A Dessert terrarium that has low-maintenance plants like cactuses and succulents and has a beautiful layering of soil, gravel, rocks, decorating glass vases.

Size:
Diameter: 30 CM
Height: 28 CM

Recommended Care Instructions:
Temperature: Cactus and succulents like hot temperatures ranging from 21 -35 degrees Celsius.
Light: Bright, Indirect Light
Water: Every 2 weeks with 450 ML of water.

Disclaimer:
The Plants inside the terrarium, may not necessarily the same, due to plants availability.